Welcome to Top Flight Gymnastics Training Center
For enrollment, please follow the links below:
We exist to a make a positive difference in lives of our students. Our goal is to develop happy, healthy, and confident children. We believe that gymnastics training is one of the best ways to achieve the physical and emotional well being of children.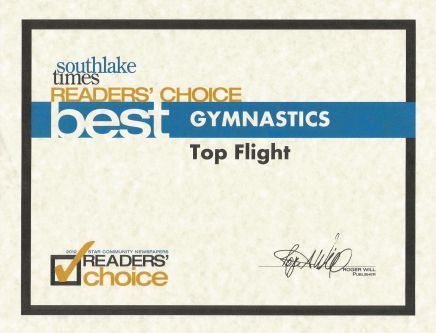 Top Flight Gymnastics,
Voted Best Place for Gymnastics in Southlake
We will strive for excitement, quality, and innovation in every program that we offer and we will provide programs directed toward building and supporting the aspirations and abilities of our students.